Father's Day date: good to know
In France, fathers are honoured every year in June. This celebration of religious origin dates to the Middle Ages when Father's Day coincided with Saint Joseph's Day (Father of Jesus) on March 19th. Since 1952, and on the initiative of a French lighter manufacturer, Father's Day date has been set on the 3rd Sunday of June.


When is Father's Day in the coming years in France?
• Father's Day date in 2020: Sunday 21st June 2020
• Father's Day date in 2021: Sunday 20th June 2021
• Father's Day date in 2022: Sunday 19th June 2022
• Father's Day date in 2023: Sunday 18th June 2023
• Father's Day date in 2024: Sunday 16th June 2024
• Father's Day date in 2025: Sunday 15th June 2025
Father's Day date varies according to the countries

Even though France or Canada have changed the date by designating the 3rd Sunday of June as Father's Day, various countries haven't. In fact, some countries such as Italy and Spain have decided to maintain the 19th of March as well as the symbolism of St Joseph's Day as Father's Day date. In Germany, Vatertag coincides with Ascension Day (on the fortieth day after Easter on a Thursday) while in Belgium, fathers are celebrated on the 2nd Sunday of June.

Not all the Father's Day celebrations have religious origins: the United States, for instance, celebrated it for the first time in Washington on the 19th of June 1910 in a secular way, not in a religious one.
Rest day or gift day?

Each country has its own customs; therefore, Germany's 'Vatertag' (Father's Day) is more like a day of rest for German dads. This Ascension Day is completely dedicated to them. By the way, people talk about Harrentag ('Gentlemen's Day') or Männertag ('Men's Day') in some German areas. On this special day, men are traditionally entitled to take some time for themselves! In general, they meet in a bar and take care of themselves without spending time with their families.


In other countries, Father's Day is more similar to Mother's Day, and this is family time generally involving a bespoke present offered by the children and with the help of their mother.
Idea of Father's Day gift
How about offering products that will certainly make them happy on their day?
Your father deserves a personalised and stylish gift. Actiforge proposes you a selection to find the present which will fully satisfy your dad.

Father's Day, birthdays - yes, this is important, but still...you can buy someone a present for no specific reason...

To get inspiration and make the right choice for his day, follow the guide!
Personalised Father's Day gift

Making someone happy by offering him an entirely personalised knife is a truly bespoke gift.
You can choose the blade size depending on the dimension of your father's palm.
You can choose the handle among a wide range of materials: horn, precious woods, steel...
Then, choose the spring type as well as the blade depending on your budget for Father's Day.

You can customise your knife for less than EUR 50 while offering a French handmade knife with a lifetime guarantee. For instance, your dad's initials can be engraved on the back of the knife. This idea is original and great, isn't it?

Laguiole Actiforge allows you to create unique presents but hurry up! It takes one week to make them!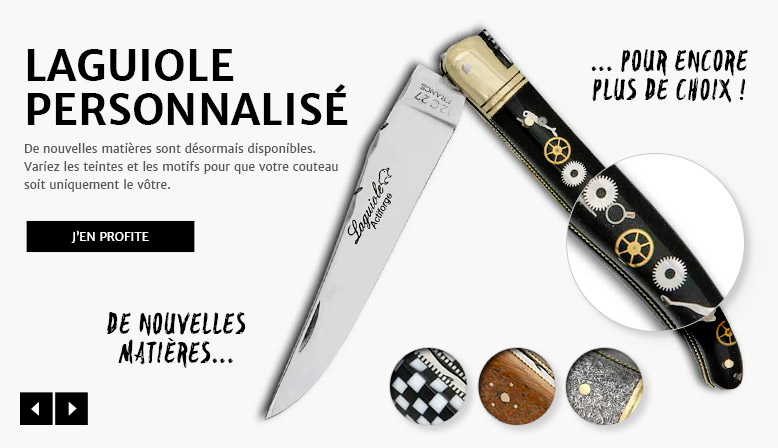 Collection knives: a gift for connoisseurs.

You can also choose collection knives with original handles.
Collection and Damas ranges include true gems. The products are fully hand-assembled by craftsmen from Thiers.

Just the guilloché-work of a spring or of a deck can sometimes take more than one hour. You should count hundreds of euros to purchase those products: this is a prestigious gift.

Tip: Slip it into a box!
Straight razors for a perfect style!

Shaving like cowboys has become a new trend. Straight razors are a mandatory accessory for stylish modern men.
You can start shaving with a straight razor at any age. If it's the first time, I recommend you an affordable price (Dandy or Le Petit Français).
If it's for a collector, opt for limited series. You will also find razor paddle strops in leather, cases as well as storage boxes.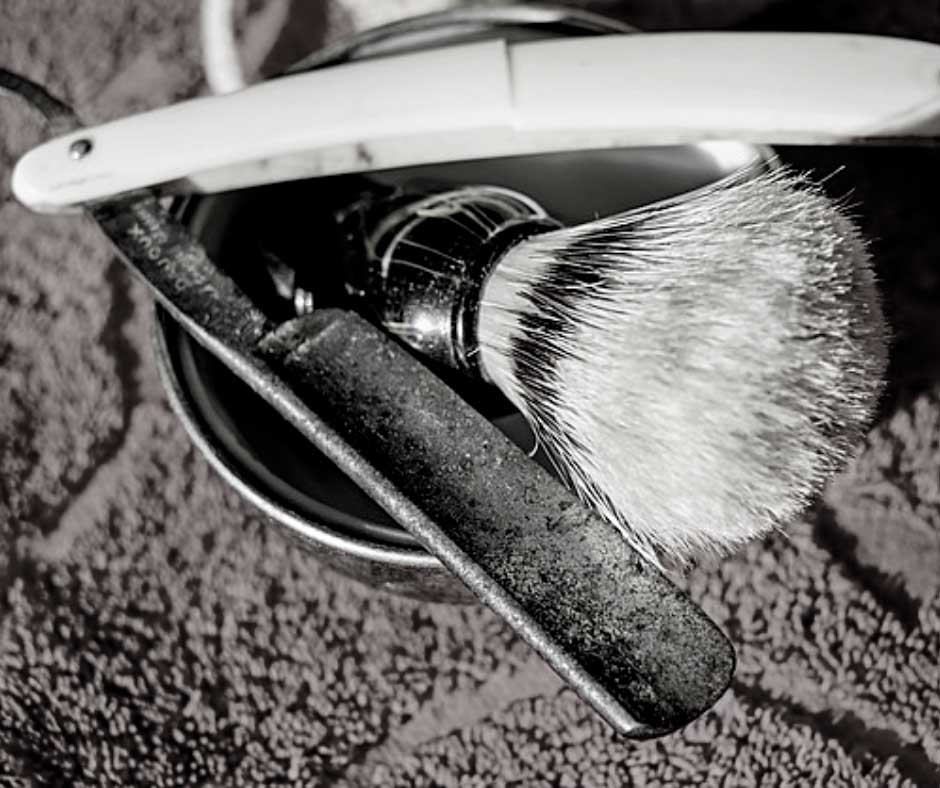 Books on knives or on cutlery

Books are a must for fathers who love using knives as much as knowing them perfectly.

For Laguiole amateurs, you will find the book Histoire du Couteau Laguiole by Christian Lemasson. This book outlines the history of Laguiole knives: cutlery-makers, blacksmithing places, nothing is missing. Lovers of the brand with the bee will just L-O-V-E it.

For those who love history with a big H, you will find Les couteaux de nos soldats by Gérard Lecoeur and R Rouquier. This collection is among the best books on this topic: detailed drawings, several reports. People who love cutlery must have it.

Find the full list of recommended books here.

Blacksmithing workshop.
What better way to go further into that question than a practical blacksmithing workshop with a cutlery-maker? If you wish to make your daddy happy, you can do it with a workshop so he can learn how to forge his own Laguiole knife.
He will discover the manufacturing processes, the steps to be followed and the techniques to make a knife.
To learn more about the Actiforge blacksmithing workshop, contact us here. Our team look forward to explaining this unusual activity to you and giving you the available dates.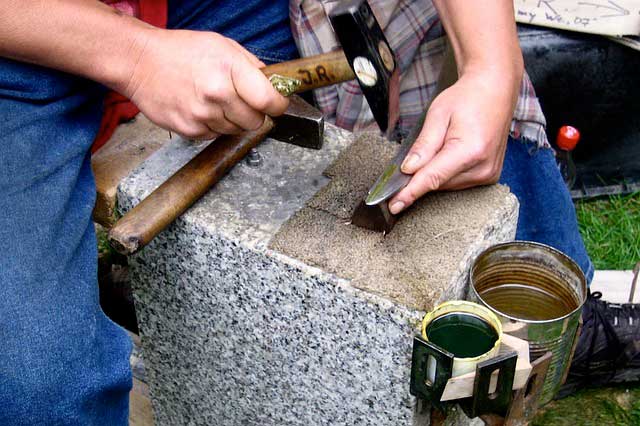 Displaying his knives.

There is no point in having beautiful knives if they are stored in a box or hidden in a drawer. You know he has got a collection of wonderful blades, but you never see it.
Why not get him a knife display for Father's Day?
To learn more about the Actiforge blacksmithing workshop, contact us here. Our team look forward to explaining this unusual activity to you and giving you the available dates.

Displaying his knives.
There is no point in having beautiful knives if they are stored in a box or hidden in a drawer. You know he has got a collection of wonderful blades, but you never see it.
Why not get him a knife display for Father's Day?

You have the choice between:
• A knife display: elegant and refined. You can admire the knives without taking them off their glass case. Various dimensions are available, depending on the size of the collection.
• A display case locked with a key: only touch it with your eyes. This display case allows him to keep his knives locked up and to enjoy them all the same. This idea is a perfect gift to celebrate fathers or awesome grandfathers!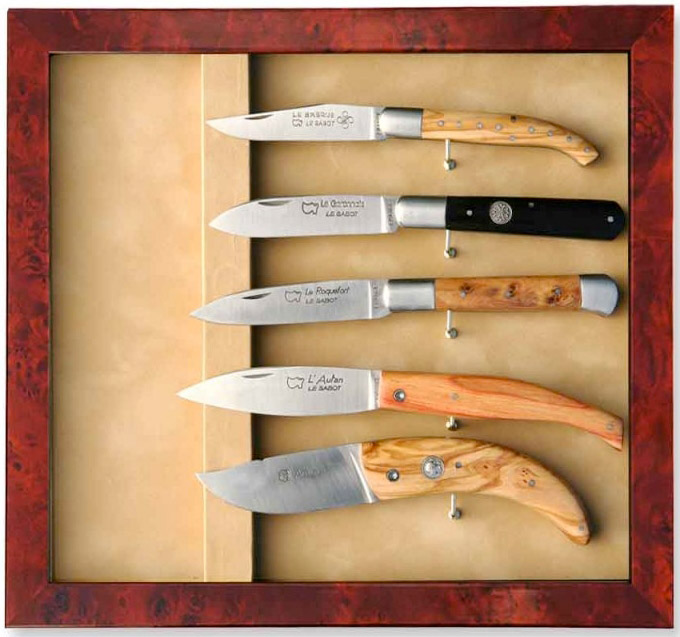 A gift voucher for the amateur who wants to choose his knife by himself.

He loves knives and you know it, but he loves them so much that he prefers to choose his blades by himself.
No worries! You can let him choose his next crush, according his own codes and ideas, by offering him a gift voucher.
This way, you allow him to by himself a gift without spending money: this is a great idea!

To order your gift voucher, please call immediately the customer service: +33 (0) 4 77 58 97 50. You only have to give us the gift amount you wish to offer, and we will customise your gift voucher.

With these unique gift ideas, we are sure that, once again this year, you will spoil your father on his day!
Choosing a Father's Day gift depending on personality.

Father's Day is a great opportunity to spoil those who have helped us grow up and who always love us as if we were 5.
There is no age to celebration our fathers by offering them a wonderful present.

Since we know it can be hard sometimes to find a nice gift, the Actiforge team has selected unique gift ideas you will be able to spoil you daddy with!
You can to find a present for your gourmet daddy.

This dad has cooked up delicious dishes for you, he can braise meat like nobody else and he does it like a star-studded chef. When in the kitchen, it becomes a restricted area and you no longer have the right to enter. There is no doubt: your daddy is a gourmet!



To pamper the person who loves hosting people with great ceremony so his family can get the best, here is a selection of presents:
• cases of server sets for a flawless festive table.
• Steak knives for his star-studded barbecues.
• A wine opener worthy of the name to open his fine wines dedicated to special occasions.
Spoiling the adventurer dad.

This dad has introduced you to the joys of outdoor life, to flower language and turned you into a lover of wide-open spaces.
With him, you have spent the night in the woods, taken pictures in remote areas, discovered original ideas to build a tree house.

Here are some gift ideas that will allow you to keep on exploring the world. Your world-traveller dad will take it with him forever!
• A straight razor to shave like a real man.
• A pocket knife with a corkscrew to open his bottles of wine even. on the go
• A folding knife resisting any conditions.
• An eco-friendly and original knife for his getaways.
Offering a gift to your father, such an artist.

Your dad is such an artist. He captures beauty in the light of dawn with his camera. He paints, sculpts and you look at your dad during his activities the way we admire a poet.

This dreamer of a dad, creator of beauty, deserves a present, both atypical and aesthetic, on his day.
• A shaving box to stick to his dandy look.
• A unique knife looking like an artwork, far from codes.
• A blacksmithing workshop, that's original, he can make on his own the knife of his dreams.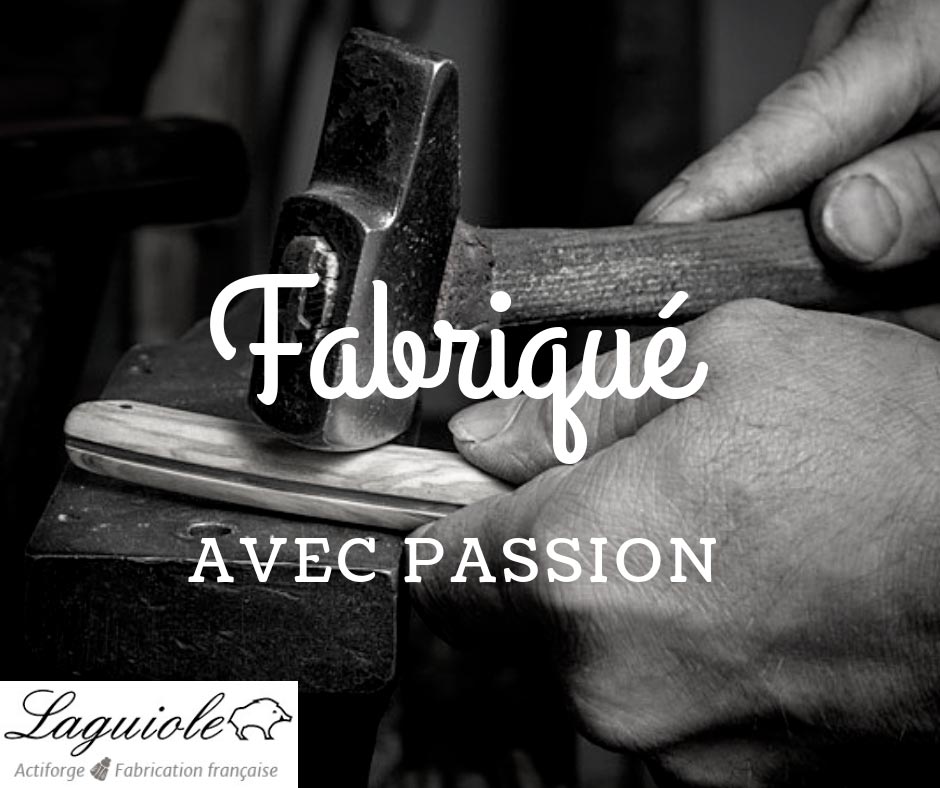 Some people find gift ideas on the Internet, such as cigars or bottles of wine. It reveals a terrible lack of inspiration. In our opinion, your dad deserves only the best!

What about you? What's your gift for Father's Day?