Learn all the tips from our cutlers for its daily maintenance.

How to regularly clean a Laguiole knife:

• Do not wash the blade.
• Do not place the blade of your knife under water, rather, wipe it using a wet cloth, such as a kitchen towel for instance.
• Do not put your knife in the dishwasher.
• Detergents and hot water (above 50°C) both contribute to ageing the handle of your knife early.

If the handle of your Laguiole knife is made of wood or horn, you should never ever put it in the dishwasher. If the handle of your Laguiole is made of paperstone, Plexiglas or ABS, it matters less, since these materials were designed to withstand very high temperatures.


Sharpening: preserving the edge of your blades.
Daily use of your knives dulls their edges, it is a natural phenomenon.
It may not always be visible to the naked eye, but after a while, the edge bends.

How to sharpen your blade?
Properly sharpening the blade of a knife requires adequate equipment and a fine touch in order to avoid damaging it. If you are unsure of your skill, do not hesitate to ask a professional to do it for you. And if you are skilled enough, you will need either a whetstone or a honing rod.




You can use a sharpener or a sharpening kit to remedy the natural wear of your blades.

To sharpen using a steel honing rod, you'll need a tool which is long enough, magnetic and with a protective hilt. Whether it is flat, oval or round, the process is the same. Going from the heel of the blade and the end of the rod, move towards the hilt as if you wanted to cut the rod.


Be gentle, softly pressing down while sliding your blades on the steel is enough. Both sides of the blade can be alternately sharpened from the bottom of the blade to the tip, starting from the top of the sharpener. 6 to 7 repetitions are enough to make your blade as sharp and efficient as a new one.


You can also look at our sharpening tips here.


If you are using a whetstone for your Laguiole knife, you'll have to soak it in cold water for about ten minutes.

Keep the edge of your Laguiole for a sustainable cutting power.

When you are cooking or slicing meat, do it on wooden, bamboo or polyethylene boards.
Stone, metal and glass cutting boards may look fancier, but they damage your blades a lot more than the other kinds.



▻▻ How do you store your knives?
This detail is sometimes overlooked and yet it matters!
Please do not keep your knives all jumbled together in a drawer, this causes unnecessary friction which damages the blades. You will also avoid to leave your knife with your keys in the bowl of your entry because the handle risk of being scratched by all these sharp items.

Pratical tip :
•Keep your knives on a magnetic strip, just where you need them in the kitchen.
•Knife block : Protects your blades, keeps them out of the reach of children and makes sure that they are always ready for use. The perfect way to keep your knives intact for a long time!


Preserve the beauty of your blade.
We usually have three types of blades to look after:

• Damascus blades, with their unique steel tones, demand gentle care after each use. The blade must be kept in a dry atmosphere. It must avoid keeping it in a leather case which traps moisture. 440c Steel- stainless steel most commonly referred to as surgical steel. These are the easiest blades to look after: wipe it down with a sponge and they are ready for new adventures! To clean it, just wipe the blade after use.

• 440c Steel- stainless steel most commonly refered to as surgical steel. These are the easiest blades to look after: wipe it down with a sponge and they are ready for new adventures! To clean it, just wipe the blade after use.

• Carbon blades which turn grey after awhile. This results from natural oxidation and requires regular care to avoid rust. To do so, all you need is a wet cloth or sponge.



▻▻ Damascus carbon steel blades can show dark spots caused by oxidation
This detail is sometimes overlooked and yet it matters!
Please do not keep your knives all jumbled together in a drawer, this causes unnecessary friction which damages the blades. You will also avoid to leave your knife with your keys in the bowl of your entry because the handle risk of being scratched by all these sharp items.

1. To clean it, a thin layer of talc should be put on the blade.
2. Wipe off the powder with a piece of blotting paper.
3. Finish off with a coat of organic oil (avoid using mineral oil) using a new piece of blotting paper.
Cleaning with a polishing paste allows you to revive the most tarnished Damascus steel blades. However, use moderately as this an abrasive paste which spoils the Damascus effect in the long term


CLEANING THE MOBILE PARTS & OTHER METAL PARTS OF THE KNIFE.
☑ Pocket dust isn't good for any knife.
☑ Periodically, you will need to clean the dirt from your knife's joint-system using some solvent and compressed air.
☑ Then, put a drop of oil in the joint-system for smooth closing.
All the other metal parts of the knife - steel, brass, nickel silver - get back their original shine after rubbing with polishing paste on a cotton cloth.


Maintaining the bolsters of your Laguiole
• Solid brass bolsters

Very often, contact between the leather sheath of your knife and its brass bolsters oxidizes them, which is perfectly normal and due to the tanning of the leather.
In order to make your dulled down bolsters shine again, use some Mirror product on a towel and some elbow grease!

• Solid stainless steel bolsters

Stainless-steel-bolstered knives do not require any particular care.
You may also use a polishing kit to look after your Laguiole knife.
MAINTAINING THE HANDLES
To avoid this, feel free to oil the handle of your knife from time to time, in order to moisturize it like wood. To give it back its former beauty, should the passing of time have damaged it somehow, use some very fine sanding paper (P400) to gently sand it all over and polish it with linseed oil.

To keep the beautiful look of the handles, avoid abrupt changes in temperature and/or humidity.
« The importance of never using the dishwasher cannot be overstated. »
The dishwasher is particularly damageable to your wood and horn-handled knives. You may make an exception if you chose Laguiole table knives collections with paperstone or plexiglas handles, which can easily withstand high temperatures.

It won't take you more than five minutes:
1. to wipe the blade of your Laguiole knife with a wet cloth

2. wet cloth then dry it immediately to avoid potential oxidization.


If your knives are made of paperstone, you may wash them in water. Yet here again, you must dry them quickly in order to maintain the quality and hygiene of the blades.


How to look after various wooden-handled Laguiole knives.
As a rule, all wooden handles are damaged by water: only wash them in water if absolutely necessary, then dry them and moisturize them immediately. With the passing of time and without proper care, olive-tree wood can become dull.

In order to make it shine again, clean it with oil of turpentine and polish it with linseed oil.


To counter this, clean it thoroughly with oil of turpentine.
►Rosewood tends to lighten when in contact with water. To avoid this, clean it with oil of turpentine and gently rub in some palm oil or a neutral wax.
►As famous as it is, ebony may with the passing years show some white fibers.
►Precious wood handles can be rubbed with linseed oil used for rifle butts available through gunsmiths.
▻▻ If the knife is used regularly, perspiration from the hand is the best cleaning product..

Cracks in the handles can be repaired with sawdust in the same colour (either using the same wood or by staining).
1. Mix sawdust with colourless glue and fill in the cracks.
2. Let dry and wax for a glossy finish.
One thing you should bear in mind when cleaning our pocket knives: never put your knives in the dishwasher and always keep them in a dry place.
Tips to look after a horn-handled Laguiole-knife.
Horn is a natural material, after some time, the handle of your knife may dry up and show some surface fiber.
Horn, bone, ivory handles can be cleaned by rubbing them with Spain whiting.
How to take care your Laguiole knife during winter?
When the first snowflakes begin to fall, we keep on breathing. Even if the cold makes your skin itchy, it is always pleasant to walk in the open air, fish or go hiking with friends, folding knife in your pocket.

How to clean your Laguiole in winter?
All knives need appropriate care if you want to keep them for a long time.
Rust: the worst enemy of knives
Even if your cutler or your blacksmith uses stainless steel, your blade can oxidize.
Even with good storage or operating conditions, stainless steel can rust. You can be confronted to it if you live and/or work in a marine environment since the air is salty and has a moisture content greater than normal, in places like coastal region areas. It is important to cover the surface of the blade up with a thin layer of oil.


The steel used in modern knives is a very high-quality material, but all metals corrode with time. Make sure to lubricate the seals and springs of your pocketknife with a drop or two of oil. This will make the opening and closing easier, prevent rust and reduce wear.



1. Do not leave your blades dirty, wipe after use and clean with a cloth soaked with oil to prevent rust, especially if you live in a humid climate or near the ocean.

2. your blade is wet, dry it carefully. If your Laguiole knife is in contact with salt water or any moist substance, clean immediately with tap water and dry out.
3. Avoid keeping a wet knife in a leather case as this can cause dampness and corrosion. Let it dry before storing.
Regularly check the locking notch and locking systems for proper operation. Avoid contact with sand or corrosive materials. Remember to keep the mechanisms clean by brushing or by washing the knife with clean water.
"Never forget to sharpen your knife - a dull blade may be more dangerous than a sharper one." Therefore, you must sharpen or have your blade sharpened to avoid any incidents.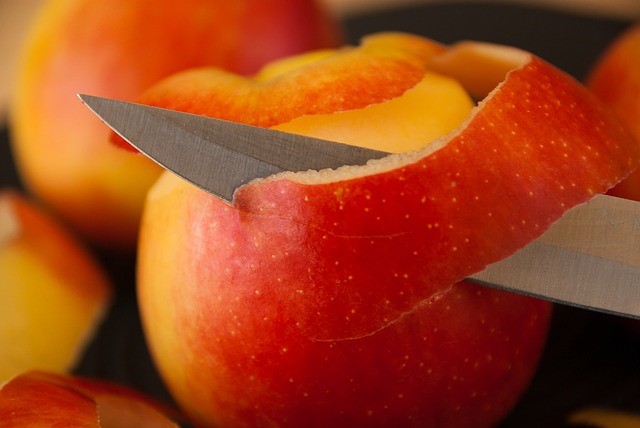 Wooden handles need special care in winter. In order to keep the wood flexibility, oil the handle with linseed oil diluted with turpentine from time to time to moisturize, then rub with a dry cloth.

You can also moisturize your wooden handles with linseed oil, for example, but also with olive, grape seed, tea seed oil...

Zebu, ram or buffalo horn handles are made of natural materials tremendously solid and dense that do not fear water at all.

If the polished finish fades away, use baby moisturising milk to protect and moisturize the horn. Finish off wiping with a dry cloth to have the handle shine again.

Brass bolsters can be polished with household products like brass polish.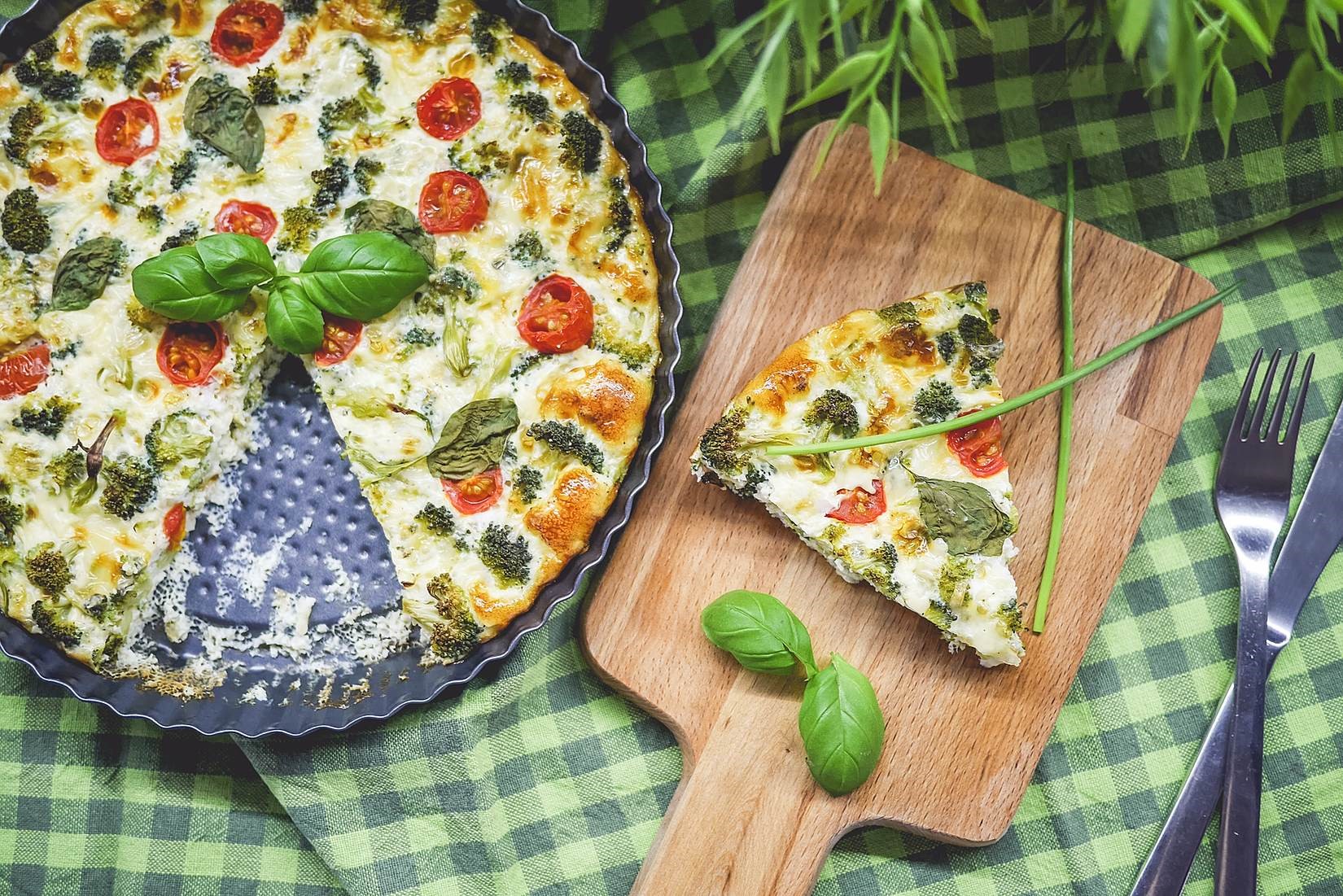 Tips for maintaining your Laguiole cutlery and knives during the summer.
Are you ready to wear a pareo? Have you put your work bag aside? No doubt you are ready for celebrating summer. Going to the beach with children and picnicking, of course.
Family meals, large table setting planned. Weekend in the sun in duo, lunch on the grass…
So many reasons to celebrate with your Laguiole folding knife in your pocket, easily accessible for when needed.
How to enjoy your Laguiole cutlery and knives this summer?
To make sure you can use your favourite Laguiole knife for many years, Actiforge provides tips on the maintenance of different Laguiole knives and cutlery sets.
Proper maintenance of your cutlery and knives is not a simple hygienic act, it is also a simple way to extend significantly the efficiency and the aesthetics of your knives and accessories.
►►Maintenance tips for wooden-handled knives.
Although it is essential to thoroughly clean your knife with wooden handle, it is an object that despite its proven robustness does not withstand the dishwasher. For the cleaning of your Laguiole knife with a wooden handle: scrub the blade with a sponge and if the handle is dirty, simply use a damp cloth and dry it immediately.

For an excellent durability and to make sure your cutlery is clean and polished, it is essential to wipe your cutlery off after rinsing. This is also true for stainless knives, regardless of the steel. You will do much better impression with perfectly glossed cutlery than with marks of dried water. ;-)

►►Maintenance tips for knives and server sets.
Pour une bonne tenue dans le temps, pour garder des couverts brillants et sans trace, il est indispensable d'essuyer après rinçage les couverts, ce conseil est valable sur les couteaux même inoxydables, quel que soit l'acier. Vous ferez bien meilleure impression avec des couverts parfaitement lustrés qu'avec les marques d'eau séchée. ;-)
For knife handles made of wood, horn, ivory, antler, dishwasher should be avoided. Take two minutes to wash them or have your guests wash them, but never let your handcrafted items be destroyed by this evil machine.



Note: the dishwasher is only recommended for cutlery with metal, steel, plastic or ABS handles; they are designed to withstand high temperatures and washing products. However, wiping the knives clean (even stainless-steel ones) is advised at the end of the washing cycle.
With these simple tips, you will be able to enjoy cutlery for your meals in the sun over many years!