«Luck is a bird waiting for the birdmaster» (Ausone)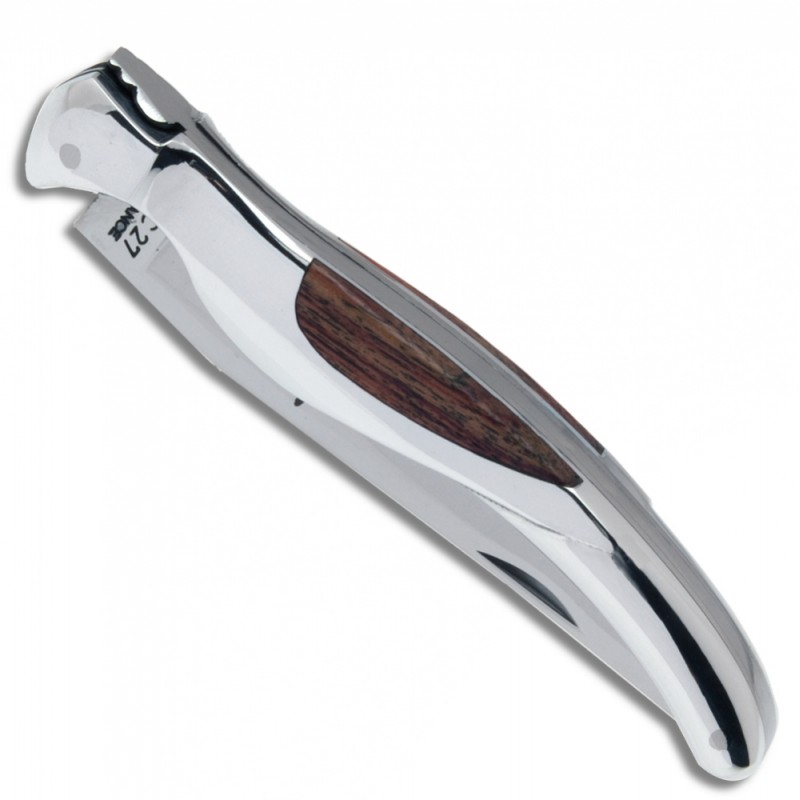 Stylised and yet comfortable, the handles of our Laguiole Birds look like the wings of slender winged creatures. Some even see in them the shape of the whole animal, from head to tail : a slim body followed by a sharp beak, as elegant and efficient as any Laguiole blade.

Feathers are suggested by inlays : rosewood, boxwood, ebony, juniper burr, brass… which contrast with the handle's main material.

Several models combine two types of wood. Our mysterious Sphynx, however, shows off its beautiful brass feathers on a body of black paperstone. A metal-feathered bird, the all-aluminium model is carefully polished and engraved. Sparrowhawk is the smallest and lightest of the Laguiole Birds. It is no more than 10cm long and only weighs 55 grammes.

Are you the birdmaster they have been waiting for ?