As you probably know, Christmas is a celebration of the birth of Jesus Christ. The word 'Christmas' comes from Christ's Mass. Christmas is now celebrated by people all over the world, whether they are Christians or not.

It's an occasion when friends and family come together and reminisce, sharing heart-warming moments. People, and children most of all, enjoy Christmas because it is a time for giving and receiving gifts.
Celebrating Christmas – what you should know...

Even though December 25th (or the end of the day, or the evening of the 24th) is the day when most people celebrate Christmas, there are other dates !

Some Churches (mainly Orthodox Churches) follow a different calendar for their religious feasts. Orthodox Churches in Russia, Serbia, Jerusalem, the Ukraine and other countries use the old Jewish calendar and their members celebrate Christmas on January 7th.



5 tips to find an original Christmas gift.
Here are some tips that do not cost a penny to help ensure that your presents will, without a doubt, please your loved ones this Christmas.
Delighting your loved ones for Christmas is easy, with these wise tips !
1) Listen to your friend's favourite sayings and mottos
It's one of the tricks to get to know someone better : what drives them ? Are they motivated by novelty, pleasing others or being in the limelight ?


You will please a traditional and hedonistic person who enjoys the simple things in life with a traditional Laguiole .
However, you will choose an atypical knife for those who like to stand out and follow the latest trends. For them, a design Laguiole is ideal !
2) Just ask!
Surprises are great, but delighting people is even better ! Why not shortlist a selection of Laguiole and ask your better half or your friend which one they prefer. Santa will surely get the memo !


3) Observe their house or appartment...

Our houses and appartments tell a lot about ourselves before we've even said a word !
Strolling around in a loved one's house will teach you a lot about them : what sort of decoration they enjoy, which souvenirs they brought back from vacations, which books they have in their library or which photos they hang on their walls.
Why not treat a fearless adventurer to a Laguiole knife which will follow him in all his travels and escapades around the globe ?
If the person you want to please enjoys large family gatherings on special occasions, how about offering them a beautiful dinner set ?
4) Offering lasting gifts.
Giving long-lasting presents to close friends and family is definitely a gesture of love.
Whether you are considering a Laguiole knife that can be handed down from father to son, or a magnificent cutlery set which will be used for every happy occasion, there is nothing like a long-lasting quality present !



5) Treat yourself!

What if you became your own Secret Santa ?
What if this year, you treated yourself to the most beautiful of presents ?
What ? Haven't yet found the perfect gift ? Have a look at all these wonders who are just waiting to awaken at the touch of your palm!

Family Christmas list.
Since what makes me happy is making other people happy, I am writing a Christmas list for my family in 2019 Nothing delights me more than putting a smile on my loved ones' faces !

Christmas present for Grandpa...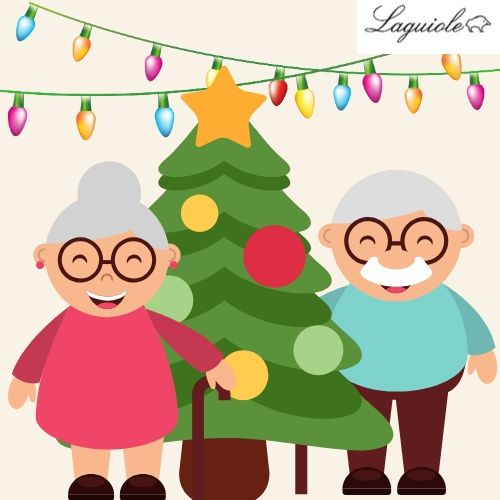 Grandpa's my hero, he's taught me so much ! Spotting mushrooms in the forest, recognizing bird songs in the garden, carving walking sticks, repairing my bike… It feels like all of this happened just yesterday.
For my Grandpa, I would like a beautiful Laguiole knife with an olive-tree handle. He told me once that it was under this tree that his father told him his own secrets, and I would like to pay tribute to this.


Grandma's present.
Always cheerful whenever I visit her, she spends the whole day in the kitchen when she invites me to dinner. Nobody surpasses her cooking, not even Mum, and that's saying something!
For my lovely Grandma with her pink cheeks and her amber perfume, I would like a dinner set. She's always looking for something to carve her roast with, without damaging it, it would be an ideal gift for her.


Dad's Christmas gift.
He barely seems to age, and it drives me crazy. Even back when I was in high-school, my girl friends thought that he was so handsome, he takes good care of himself, he's always dressed to kill and time just seems to pass him by. I confess to being a little jealous… though I'd never tell him !
For this ageless gentleman, I would like a straight-edged razor. He already has a whole range of creams and balms to embellish his beard, now he'll be able to shave like a hipster !



Christmas present for the most beautiful Mother.
She is the woman of my life. When I was a little boy, I only had eyes for her, and even after so many years, she is still the most beautifulwoman I've ever met. Sweet, generous, she's always there for me even in rough times, she is simply perfect. To thank the woman who is forever in my heart, I would like to offer her a diamond. Not just any diamond, because she deserves more than a ring, with her mind as strong as a well-tempered blade – I would like to give her a Thiers knife with a diamond. Such a Laguiole knife will delight her and make her happy, and this is priceless !
Please, Dear Santa… grant me my wishes… To make me happy, all you have to do is click here !


Laguiole business gifts list.
Stand out with your Christmas gifts !
Being wildly creative is not enough to please people, you need to be spot-on to make an impression on those you wish to reward, whether they are your loyal customers or your deserving collaborators.

No more business gifts that never get taken out of their boxes.
Customized Christmas gifts to impress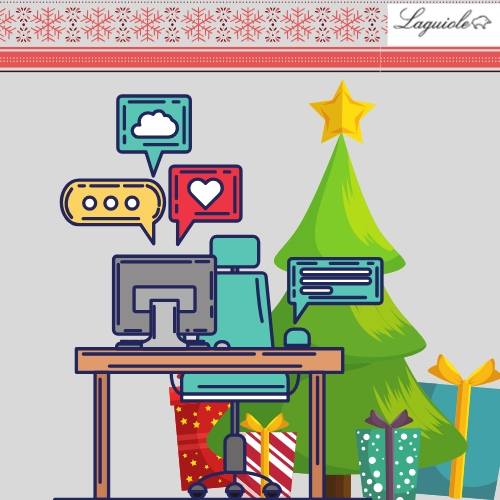 Did you know ?
You can design a folding knife from handle to tip : handle material, blade or bolster design – added engraving such as a date or name : anything is possible.
→Luxury presents.
Diamond embedded in the handle , unique Damas blade, blade engraved with their name : nothing is too much to reward your assistant, your business facilitator, your accountant or your biggest customer. Show your gratitude and fine taste, Christmas is the ideal time to shine and be a real gentleman.


→Professional association gifts.
Firefighters, police, these people who endanger their lives everyday to ensure our safety deserve to be rewarded during the holiday season.

→ Regional pride gifts.

One region, so many hearts beating as one. Whether you are from Brittany, Auvergne or Corsica, the love of the land is rooted in our hearts. What could be better to pay tribute to our regional pride than offering a regional blade ?
• The Brittany Laguiole with its triskell
• The Corsican Vendetta with its timeless shape
• The Auvergne knife with its classic rustic style

→ Friendly presents
A hearty meal, some open and friendly conversation, why not simply enjoy Christmas with 'Made in France' business gifts, in the purest French tradition?
A Laguiole corkscrew knife with a customized blade, is the epitome of a tool both useful and convivial: then you can open a bottle to celebrate the holiday season with your colleagues! Are you on a budget ? Set up a competition with a prize to win !
Not all companies can afford a large budget for Christmas business gifts
Why not organize a Christmas competition that will serve both as a sales event and as the perfect opportunity to give away a prize that will please one of your business partners.
Tip : The competition / sweepstake idea is ideal both to reward your employees and to increase customer loyalty, think about it☺
For more information on order deadlines and blade customization, contact us.



Laguiole gifts for knife lovers.

No problem, we know knife lovers and it is our pleasure to guide you so that you can find the ideal present to give them the best Christmas present ever.

Books on knives and cutlery-making.
For those who enjoy using them as much as knowing everything about them, choose some healthy reading.

Laguiole amateurs will enjoy the book Histoire du Couteau de Laguiole by Christian Lemasson. Its recounts the complete history of the famous Laguiole knife : cutlery-makers, forge cities, nothing's missing from this fascinating tale. Fans of the bee brand will absolutely love it.

For those who enjoy stories and history both, we suggest Les couteaux de nos soldats by Gérard Lecoeur and R. Rouquier. This collection is one of the best books on the subject : detailed drawings, numerous accounts, accurate measures and descriptions, it's truly a must-have for cutlery lovers.

Find the complete list of books we recommend here.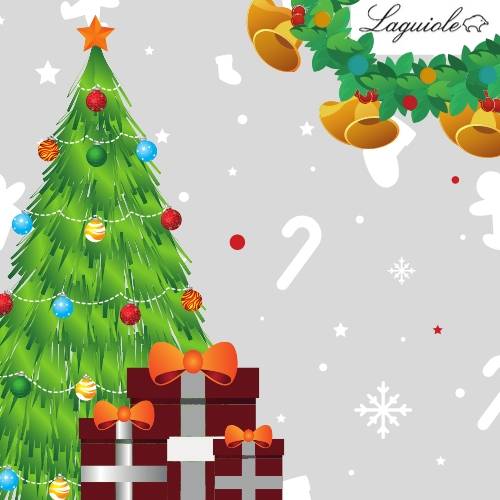 Cutlery-making session.
What better way to delve deep into the subject than a cutlery-making training session with a cutlery-maker ? If you want to treat a loved one (or treat yourself!) you can attend a session to learn how to make your own Laguiole.

Over the course of one day, you will discover the manufacturing process as well as all the different steps and techniques required to design a knife.

For more information on the Actiforge cutlery-making session, contact us and we will be happy to tell you more about the day's programme and the available dates you can book.
Display case for knives.
What is the point of having beautiful knives if you have to keep them hidden in their box or in the back of a drawer ?
In order to finally enjoy their impressive collection, why not give the fine-blades lover in your life a display case to show off their pieces ?
You could choose :
• A display case for knives : elegant and refined, it allows you to admire the displayed knives without removing them from their glass box.
• A locked display stand : displayed for all to see but out of reach of tiny hands. This display stand allows you to keep your knives locked and still enjoy them – the perfect gift for dads and grandfathers !
The voucher for a connoisseur who would prefer to choose his knife himself.
He loves knives, you know this much, but he loves them so much that he can be, shall we say, quitep articular and would rather choose his own blades. No worries, let him choose his own gift by offering him a gift voucher.

This way he can treat himself without ruining himself : what a brilliant idea !

To order your gift voucher, call our Customer Service now : +33 (0)4 77 58 97 50 (Mon. to Fri. 8 am - noon / 1:30 - 6 pm).
With so many gift ideas for knife lovers, we bet that once again this year you will spoil your loved ones !

Gifts for friends !
♥ What could you give your delicate and precious friend ?
Your best friend is a woman of taste who likes pretty things. If her house could feature in a magazine and if she posts her recipes on Instagram, these are the perfect gifts for her.
• A modern-looking and elegant cutlery set
• A femme fatale knife with its diamonds
• A dining set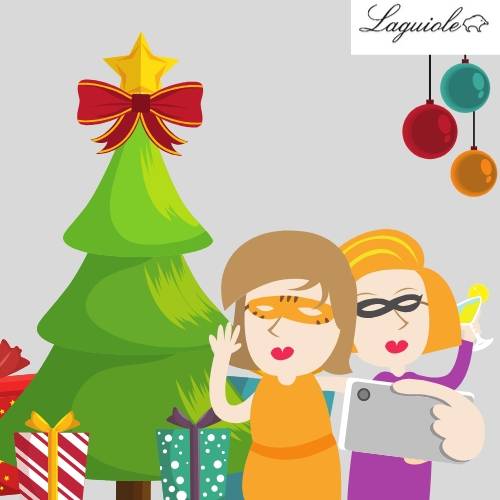 ♦ What should you give to an adventurer, a modern-day traveler ?
Your best friend is a woman of taste who likes pretty things. If her house could feature in a magazine and if she posts her recipes on Instagram, these are the perfect gifts for her.

• A modern-looking and elegant cutlery set
• A femme fatale knife with its diamonds
• A dining set

♣ What should you give to an adventurer, a modern-day traveler ?
Your best friend is a tomboy, your childhood friend is like your barracks mate and you've never seen her wear a dress ? Here's what you need to delight this off-roader woman :
• A practical folding knife
• A sheath for her favourite knife
• A brightly coloured knife easy to find at the bottom of her backpack.
♠ What on earth can you give this uptown hipster, this Don Juan all women are after?
Does your best friend spend longer in the bathroom than his wife ? Does he look like a trendy magazine model ? He needs a gift he can post about on his Instagram, a gift he will love to take out in upscale restaurants, a present that is up to his standards, in a word !
The Hipster Christmas list:
• A unique knife , with his engraved initials
• The ultra-trendy straight-edged razor that no-one else has
• A knife both modern and so atypical.

What about the patented DIY-enthusiast, who is always on the move, what can you give him ?
Everybody has such a friend, someone who spends their days in their workshop or garden, repairing and fixing everything they can get their hands on.

This handyman, this modern tasks knight, this genius inventor needs a present that can accompany him in all his adventures !
Here are a few ideas to delight this creative soul :

• A folding knife they can slip in their back pocket
• A sharpening set for his favourite knife
• A knife which will never slip from his grasp!

With this list of gifts in your Christmas stocking, you are sure to make people happy this holiday season. We've even thought about those of you on a budget, with a selection of items on sale !
Setting the table for a successful Christmas dinner with friends.
To make your party absolutely perfect, set your table elegantly, use knives boxes which are both beautiful and practical. Cutlery sets are ideal for Christmas tables : a lovely table cloth, crystal glasses and a Laguiole cutlery set to make your guests feel like A-list stars. That's the recipe for an unforgettable Christmas dinner with friends !

10 reasons to give Laguiole presents for Christmas.

We've listed below 10 reasons why trusting Laguiole is a relevant choice to lavish your friends or family with presents during the holiday season.
10 ways to spread joy with the Laguiole brand underneath your Christmas tree.


1. Following traditions : Laguiole knives have been a leading brand for years in terms of quality and 'Made in France' know-how. Your grandfather had a Laguiole, so did your father, your own Laguiole follows you everywhere – why not give one to your son this year ?
2. Knives which are both beautiful and tough : At Actiforge, our knives come with a lifelong warranty. Need we say more to convince you of the quality of our products ?
3. Refined feminine gifts : Who said that knives were for men only ? Women also have their knives, our diamond-encrusted Laguiole handles are proof of it.
4. Collectors have the very latest available innovations.
5. Fine vintages amateurs are well equipped with corkscrew-knives which are both elegant and robust. They can now open bottles with ease and , of course, moderation.
6. Bearded men are not forgotten with our straight-edged razors. In a box set with shaving soap or as a stand-alone gift, they are the perfect gift !
7. Newlyweds can rejoice : here's a Laguiole cutlery set for their new house. At last a gift which is both chic and useful.
8. Fine blades enthusiasts are more than fulfilled with Damas blades. Unique blades for out-of-the-ordinary people, what a lovely gift idea.
9. A Laguiole folding knife in your pocket can always come in handy. Adventurers will love receiving a knife that can follow them in all their travels.

10. Please those who are particularly attached to their roots with regional knives. It may not settle regional rivalries once and for all, but at least their respective supporters will be content !

Knife customization : a unique, tailor-made gift.

« Having the blade engraved, choosing the bolster or the material of the handle allows you to design a uunique gift for your family or spouse. »

You can have a memorable date engraved, your loved one's name, choose their favourite variety of wood, anything is possible with Actiforge.
Your loved one is unique and you know them well, offer them a gift in their image.


You could also go with a knife from our catalogue and have the blade engraved, if you've been struck by one our Laguiole designs available in our online shop.
So ? Have you found the perfect idea for Christmas ?
At least now, you can't complain about a lack of ideas, right ?☺