What is a Laguiole bladestop ?
How was the blade stopper born ? What is its function ? How is it designed ? With the Actiforge cutlery-making club, learn more about this topic.
Did you know that the making of a Laguiole comprises close to 40 different steps ? Each of them with its function, its history and its impact on the manufacturing, solidity and longevity of your favourite knife.
Nothing is ever left to chance when our knives are assembled and we love to share our taste for proper work, our fondness for the ancient tradition of metal-working which, after so many efforts, gives birth to our precious Laguioles.
The club gathers information on cutlery-making thanks to the participation of blade connoisseurs. If you wish to discuss a topic dear to your heart, feel free to write to us.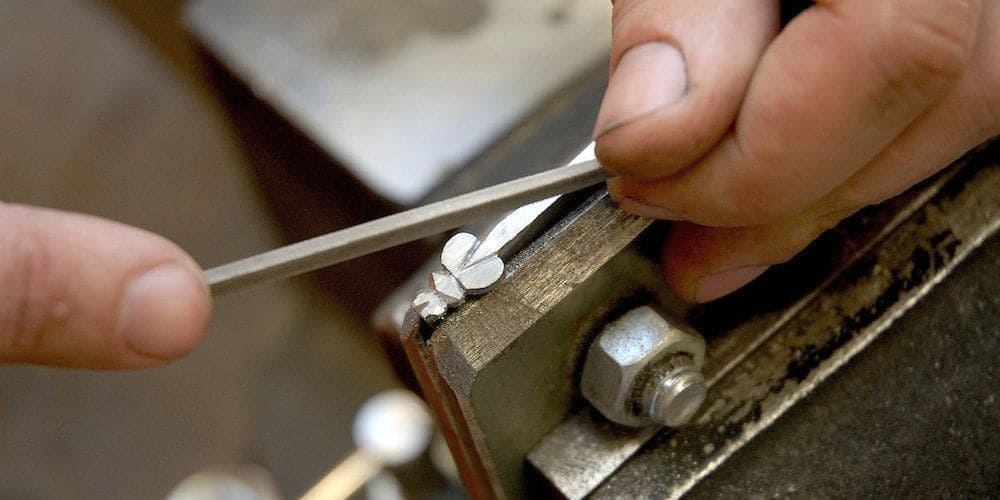 The sound of clapping at the close of Laguiole knife is well known. It belongs to the knives' history. Knives in those days were not equipped with bladestops. Repeatedly striking the spring too quickly blunted the blades. Therefore people had to sharpen them very often.
To avoid this, the current beautiful Laguiole have a locking system to protect the blade. A small piece of metal is inserted into the spring at the heel. The edge of the blade no longer sharply hits the spring at closing. The sound of clapping is softened but the blade is better protected.
A beautiful Laguiole knife should also "ponceter." To check the bladestop, you just need to press slightly the closed blade. You should feel a slight give which proves the good balance of the blade and spring tension. Turning the knife over will also show the blade centered in the middle of the two plates.